Mobile Agora, 2017, Digital print. Variable dimension.

Will be realized at the MMCA this September.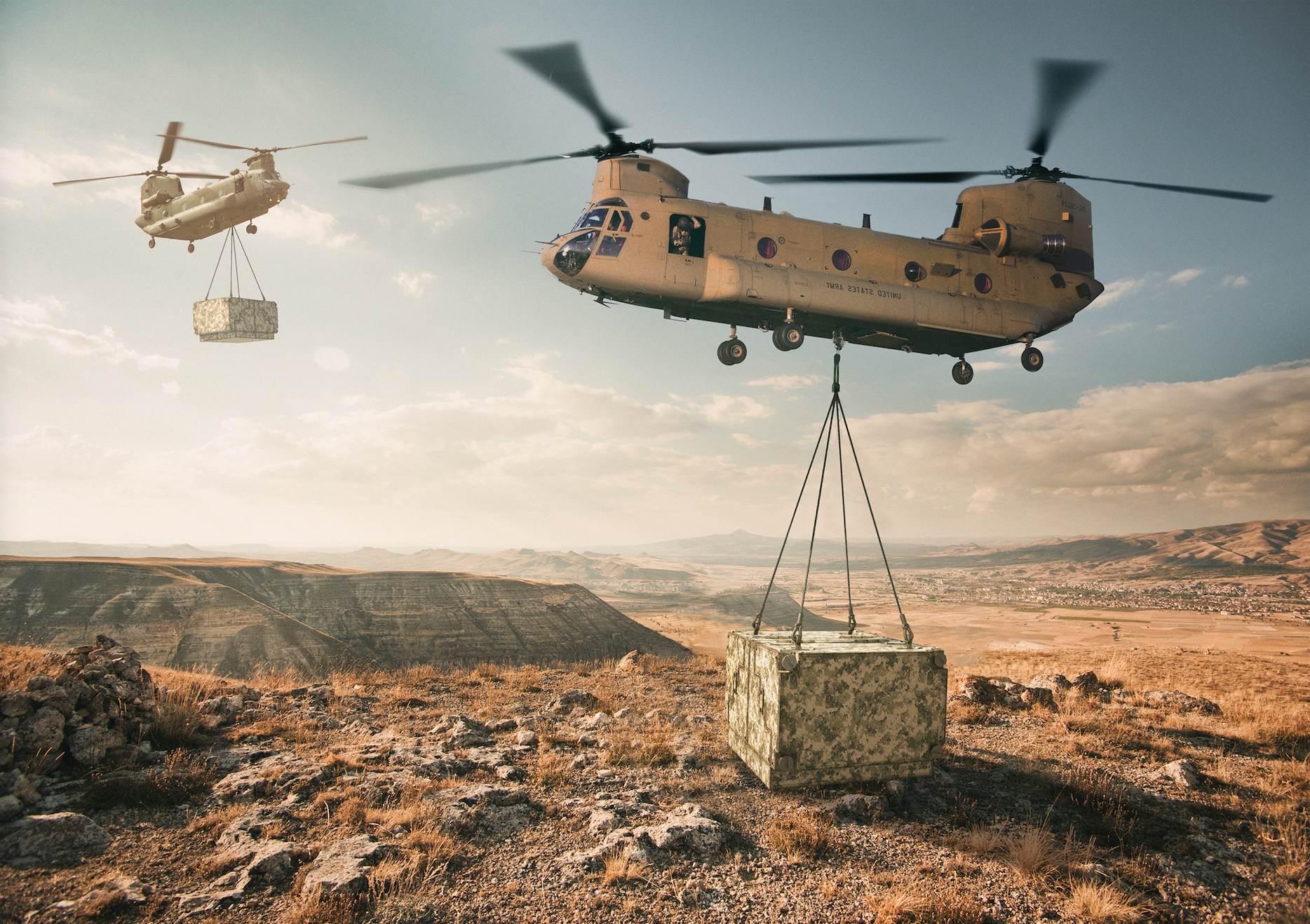 A CH-46 Sea Knight helicopter files over the Demilitarized Zone(DMZ). Helicopters that have arrived in the hills near the destination - Freedom Village located in Daeseongdong - hurriedly unload the cargo. As the military engineers of the 735 Unit, who had been stationed nearby, move the cargo and begin assembling, a gigantic square with stands is made. In the place where there are no longer boundaries between north and south; east and west, and people gather together to celebrate festivals.