Crank-in
2015.1.31

Filming of the video work The Ways of Folding Space & Flying kicked off. At 5p.m. on January 31, 2015, a Korean traditional ritual ceremony (gosa) was held to wish for the success of the shooting with the presence of the entire cast and crew, Chairman Kwon Young-bin of Arts Council Korea (ARKO) and staff, and other visitors. Beginning with the crank-in on February 2, 8 filming sessions will take place until February 10. The film will star actress Im Soo-jeong, who also participated in Moon and Jeon's El Fin del Mundo; she will be making a gratuitous appearance as an effort of talent donation. In addition, the film will feature collaboration with many people from the field of cinema including President Oh Jeong-wan of Bom Film, designer Jung Kuho, producer Je Jeong-ju, lighting director Shin Gyeong-man, director of photography Kim Jeong-won, artistic director Cho Hwa-seong, music directors Dalparan & Jang Yeong-gyu, film editor Kim Seon-min, director Yoon Jae-hoon of AliceFX, and Livetone. The Ways of Folding Space & Flying will be premiered as a 7-channel installation at the Korean Pavilion of the Venice Biennale on the day of its opening, May 6.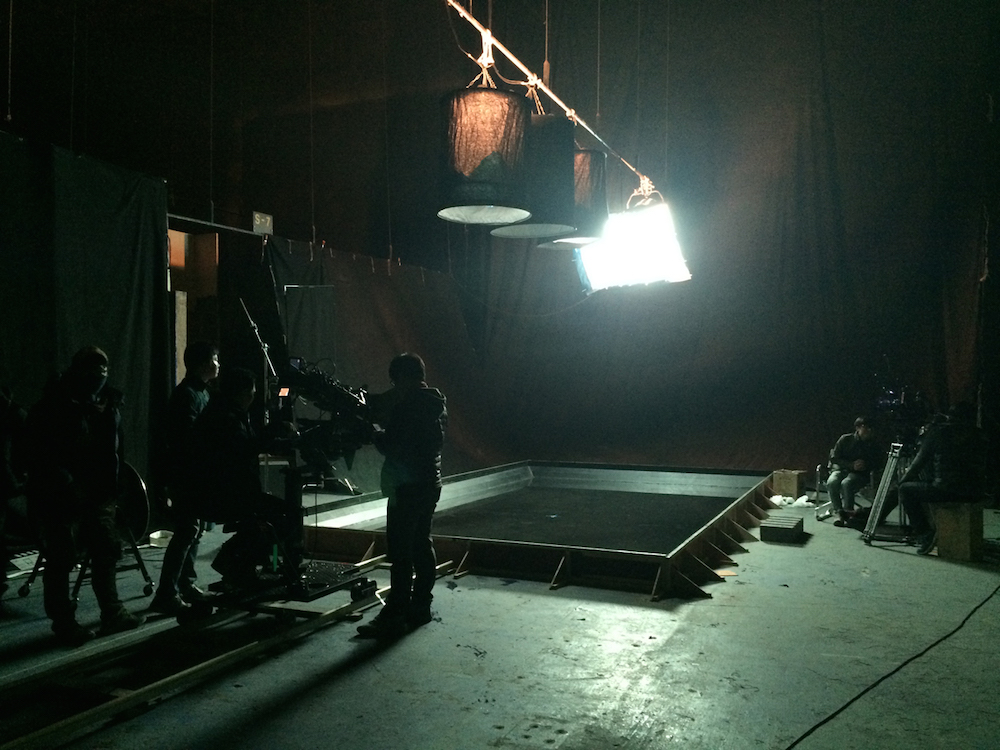 60_크랭크인 1.31

타이틀, '축지법과 비행술'의 영상 작품을 위한 촬영이 시작 되었다. 2015. 1. 31 5시 전 촬영스텝과 배우 그리고 아르코 권영빈 위원장님과 문화 예술위 관계자분들 및 외부 손님들이 참석하신 가운데 무사히 촬영을 마치기 위한 이벤트로 고사가 이뤄졌다.
2월 2일 크랭크인을 시작으로 8회차의 촬영이 2월 10일까지 진행된다.
이번 영상작품의 주인공은 '세상의 저편'에 참여하여 함께 했던 배우 임수정씨가 재능기부로 다시 참여한다. 그 외에 봄 영화사 대표 오정완, 디자이너 정구호, 제정주PD, 신경만 조명감독, 김정원 촬영감독, 조화성 미술감독, 달파란&장영규 음악감독, 김선민 편집기사님, 앨리스FX의 윤재훈이사, 라이브톤 등 많은 영화인들의 도움과 협업으로 제작된다.
'축지법과 비행술'의 영상 작업은 5.6일 오픈하는 베니스 비엔날레 한국관에서 7개 채널의 영상 설치로 프리미어로 소개된다.