CHICAGO LABORATORY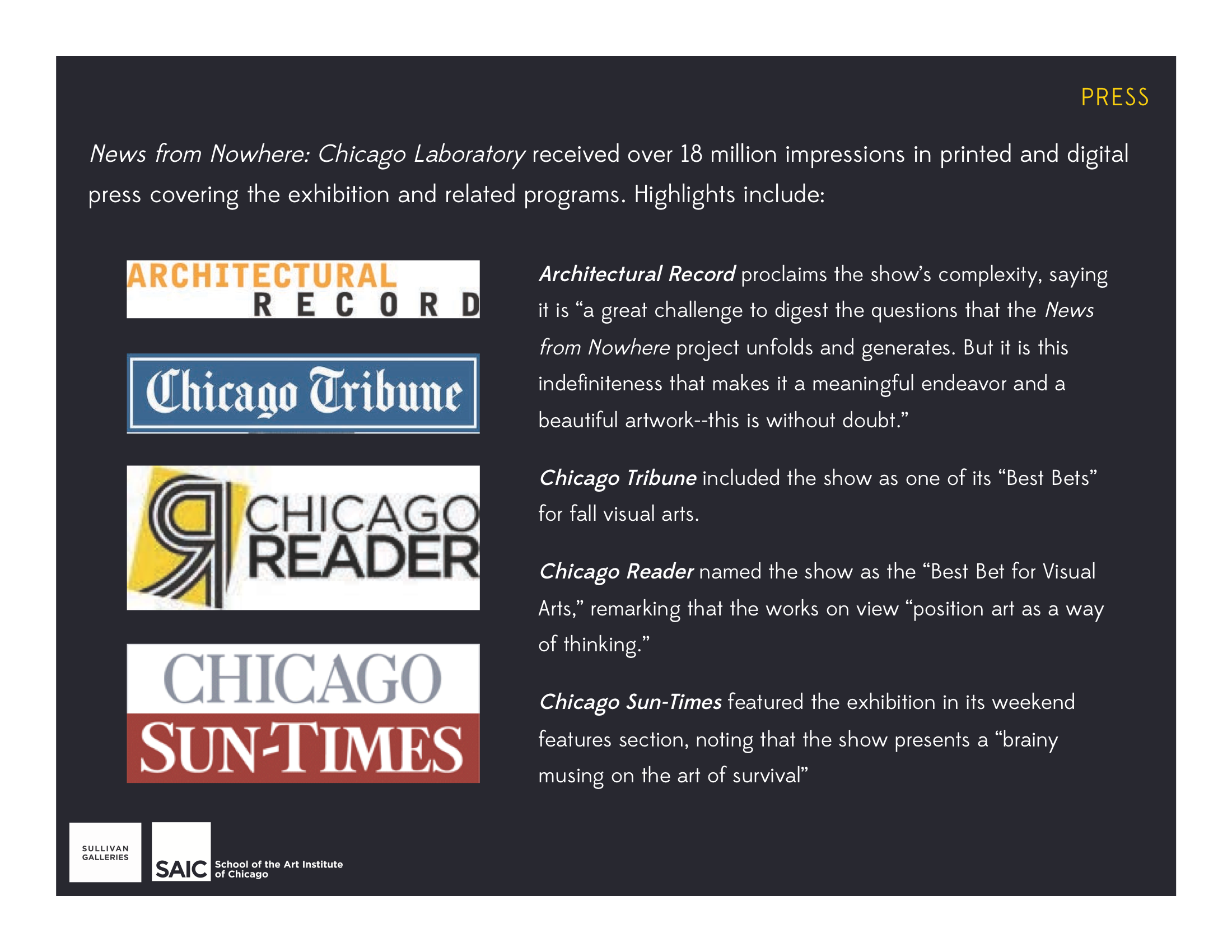 September 21–December 21
Opening reception: Friday, September 20, 6:00–8:00 p.m.
Sullivan Galleries, 33 S. State St., 7th floor

News from Nowhere is both a stirring exhibition and an open platform for investigation of the world as it is today and as it could be imagined in the future. For this ongoing project Korean artists Moon Kyungwon and Jeon Joonho assembled a remarkable group of thinkers and practitioners to contribute to their research exploring the meaning, social function, and the role of the arts in contemporary times. Initially presented at Documenta (13) in Kassel, Germany in 2012, News from Nowhere continues to evolve with the Chicago Laboratory as its next, expanded iteration, which is also the first US presentation of this exceptional co-generative work. The exhibition includes two films by Moon and Jeon—El Fin del Mundo and Avyakta—as well as contributions by six of the artists' collaborators: architect Toyo Ito, fashion designers Kuho Jung and Kosuke Tsumura, mime Yu Jin Gyu, and design firms MVRDV and takram design engineering. As a laboratory, the exhibition will become a site of research and creative process with SAIC and the city-at-large, serving as a platform for forums, lectures, workshops, performances, and events that enable discourses to unfold.